Co-hosted Dial Before You Dig and PelicanCorpBuilding/Construction Forum.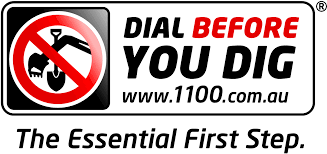 This event is a fantastic opportunity to network,discuss operational Dial Before You Dig developments, efficiency for users ofthe service and learn about changes in the industry.

Date:Wednesday 29th March 2017

Time: Two identical sessionswill run, so choose the time that suits you best:

· 8:00am- 11:30am
OR

· 12:30pm- 4:00pm

Address:
OATLANDS GOLFCLUB,
94 Bettington Road(Intersection w/ Ellis St),
Oatlands NSW 2117

Topics: A range of topics willbe discussed around increasing efficiency for users of Dial Before You Dig andawareness of underground networks.


Applications: Geotechnical engineering, Geoetchnical Investigation, Fieldwork and soil testing, construction.